We are Manufacturer, Exporter & Supplier of Pneumatic Cyclones & majorly we supply our products in Gulf Countries, African & Asian Countries, and in Indian cities like Jalgaon, Nashik, Nagpur, Aurangabad, Ahmednagar, Beed, Jalna, Kolhapur, Sangli, Satara, Pune, Goa, Belgaum, Indore, Bhopal, Ujjain, Maharashtra, Madhya Pradesh, Karnataka etc.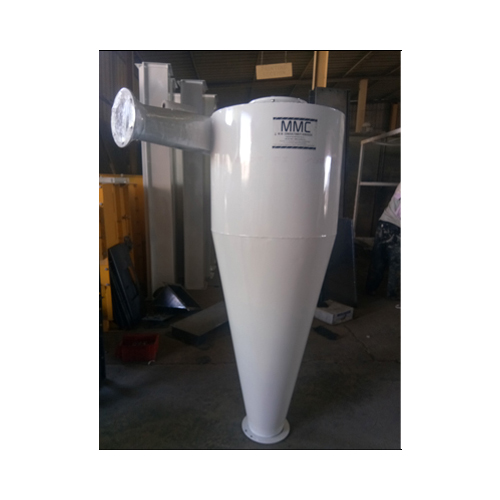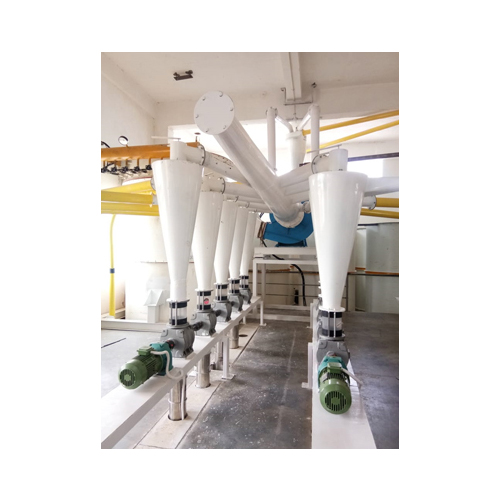 Features
Easy to install
High separating effciency and optimal sanitation
Broad range of applications
Minimal pressure loss due to its optional design
Pneumatic cyclones are key components in air pollution control and material separation systems. These devices use centrifugal force to separate particles from an air or gas stream. Operating on the principle of inertia, they redirect particles towards the outer walls where they settle and are collected. Pneumatic cyclones are widely used in industries like manufacturing, power generation, and agriculture to capture and remove particulate matter from exhaust gases or product streams. By enhancing air quality and ensuring compliance with environmental regulations, these cyclones play a crucial role in maintaining a cleaner and healthier working environment while optimizing industrial processes.